New Models at Northern Spanking (Part 2)
Posted at 00:00 on 16 Dec 2018 by Alex Reynolds
Tags: Kitty Catherine, Lizzy McAllister, Sydney Wolf
NEW MODELS AT NORTHERN SPANKING (PART 2)

Last week, we took a look at the first three new models that made their debut on Northern Spanking in 2018. Let's continue with this trend and take a look at the next three!
April: Kitty Catherine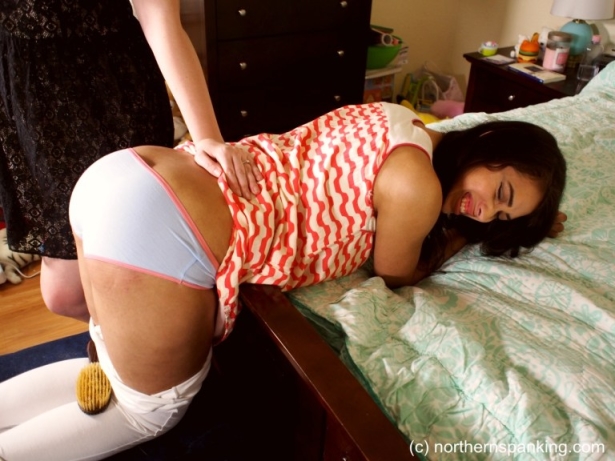 Adorable Kitty Catherine had already appeared on a few spanking sites at the time that she did her shoot with us, including Punished Brats (where she made her debut), Sarah Gregory Spanking, and Triple A Spanking.
A fave film: "An Unexpected Talent"
Why it's a fave: First and foremost, this video is amazing because Kitty cries hard, with obvious real tears throughout her spanking. There are nice emotional tones to the film, too: Paul, playing her father figure, is clearly very invested and caring towards Kitty, and that plays right into something that is a core kink for me and many others: loving discipline. Besides, Kitty looks amazing in her real vintage tennis skirt.
May: Lizzy McAllister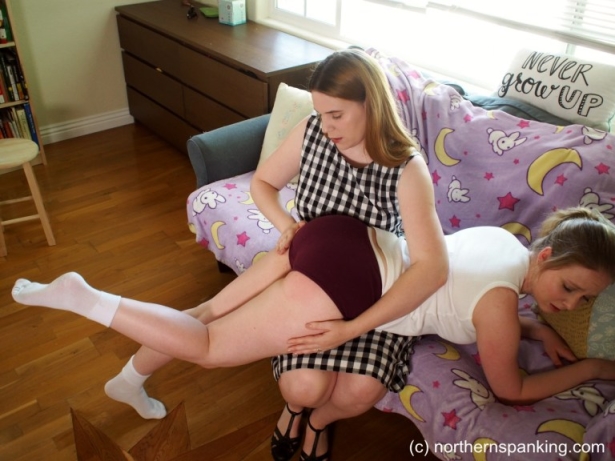 Bratty little Lizzy McAllister did her first ever shoot with us this year, the second new face that was introduced to the scene by Northern Spanking in 2018. Lizzy was wonderful to work with and cute as can be.
A fave film: "A Minus"
Why it's a fave: In this strict, F/F film, Lizzy isn't getting punished for failing, she's getting punished for not doing her best. And that punishment is carried out with a heavy, vintage ebony hairbrush. In a world where plastic hairbrushes are commonly seen in spanking videos, it's nice to see something truly formidable being used for an over the knee spanking that leaves Lizzy's little bottom marked.
June: Sydney Wolf (Bratty Wolfie)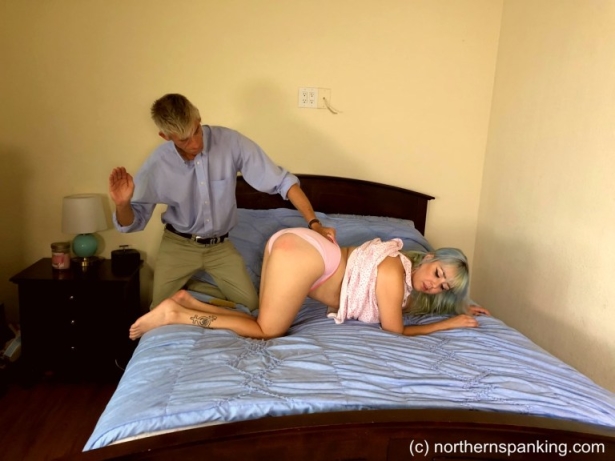 Sydney (or, Wolfie) did her first ever spanking shoot with us as well (we're up to the three for the year, so far). She has a sweet personality and takes a lot of hard punishment.
A fave film: "Making an Example Out of Sydney"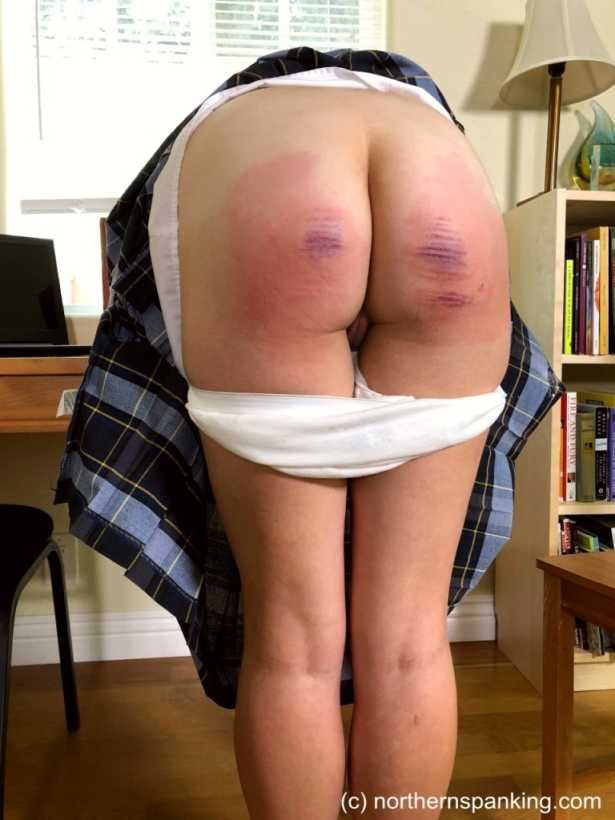 Why it's a fave: In Sydney's first caning film, she looks cute as a button in her school uniform. The film particularly stands out because of the strict and stark school punishment aspect…and of course, the clear cane welts that instantly raised and bruised on Sydney's lovely bottom. It's one of my favorite caning films at all this year.
Check back soon to see the next three girls and lots more free spanking photos of some of my favorite scenes with them! If you love these models, you should Join Northern Spanking to see more from them, and to watch the full videos.