Lizzy McAllister
Posted at 00:00 on 10 Nov 2018 by Alex Reynolds
Tags: Lizzy McAllister
We have a new film out this week called "Out of Gas." In it, I play Lizzy McAllister's big sister and give her a spanking for...running out of gas. This scene was inspired by the fact that, despite having been a responsible driver otherwise for my entire adult life, I ran out of gas twice within a two month period earlier this year. I got quite the severe spanking for it off camera and decided that it would be a good scenario to save for a video in the future.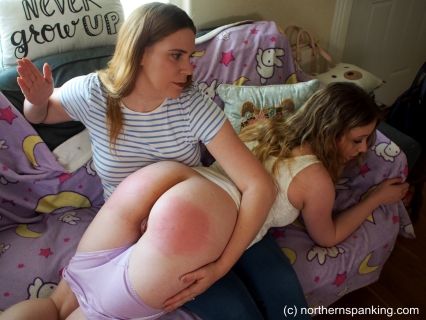 Lizzy has definitely become a friend of ours in addition to being someone that we work with. We met her through our beloved Maddy Marks. I knew that the two had known each other for a while, but I didn't realize that they're about as close to being sisters as you can be without being blood relatives. They've been lifelong friends. For, pretty much, their entire lives. So, it was a big honor to me that Maddy suggested us as the first site that Lizzy shot for.
Lizzy lives out of town, so she came to visit LA and I took Maddy and Lizzy to Disneyland for a day-- we try to do this as often as we can when models are coming from out of town specifically to shoot with us. Somehow, we didn't take any photos at all that day. >_<
She came back to LA to do more shoots in July, right around the time when both me and Maddy have our birthdays-- they're three days apart.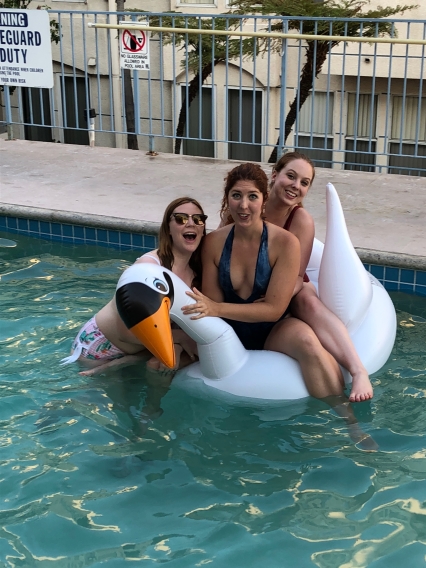 Lizzy also stayed with Maddy, her partner, Bri Crawford, our friend Graham, and I during the Shadowlane party in Vegas this September.
So, I can safely say that I've gotten to know this little cutie and that she's a very naughty little brat. A sweet, caring, and very smart little brat, but a brat none the less. Between this and her perfect little butt, Lizzy may be one of the most spankable girls ever.
So, I took great joy in re-watching this video which was filmed during her first ever spanking shoot, and I'm sure you will, too. She looks so good in that tight fitting dress and her bottom pinkens so nicely under my hand.
I can't wait to spank her again!