New Models: Cece Lechay
Posted at 00:00 on 19 Nov 2018 by Alex Reynolds
Tags: Cece Lechay
Recently, we've had the good fortune to get to work with a string of brand new spanking models, which is always exciting. Cece came recommended by our friend Apricot Pitts: the girls both work at our local dungeon, Sanctuary LAX, and Apricot thought that Cece's adorable looks and spankable butt would be a good fit for our site. She was definitely right!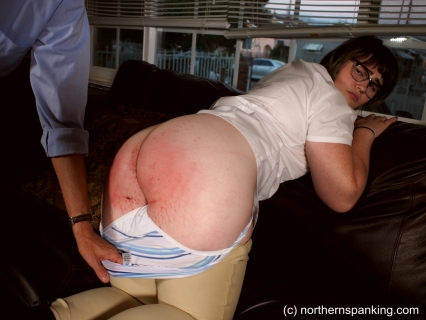 I wasn't feeling well on the day that we shot with Cece, so I didn't appear in any of the films with her, but I definitely can't wait to get spanked next to her and to have my chance to spank her myself! I had originally planned to, but the reality of filming is that sometimes, things don't go the way that they're planned. We're just glad that we were still able to shoot and that I could cozy behind the camera in some comfy clothes and bedroom slippers.
We shot some of our favorite types of scenes with Cece: look for her in a school uniform and another one of our favorite types of clothing coming sometime soon.
The first photo I saw of Cece was one of the ones that are posted on Sanctuary's website. It showed Cece wearing some very cute lingerie. As soon as I saw it, I told Paul that I wanted to shoot her in stockings because she looked perfect in them. Paul also complains that we don't shoot enough stockings anymore, so we've been trying to focus on bringing them back. They made a recent appearance in a scene with
Luci Lovett
, and will be showing more often here in the coming months!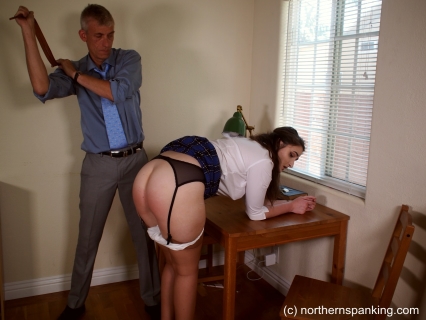 So, for Cece's introductory stills set, we decided to have her in lingerie, but accompanied by an oversized men's shirt. This is a look that Paul and I both think is very sexy, and we hope you do, too! Cece really rocked it, and the set came out looking perfect.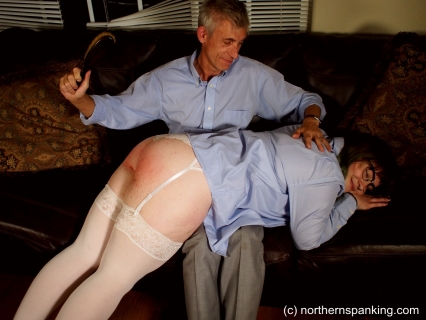 We can't wait to show you Cece's first spanking video, and as I said in the description for this set, we're so proud to be the site where your favorite spanking models get their start.