We have some exciting news to announce to you all today! The Northern Spanking family of sites has been expanding recently. We launched a clips4sale store called
Spanked and Diapered
a while ago, and it's been growing into a strong and popular brand. We are now proud to announce that
Spanked and Diapered
has launched as a brand new membership site!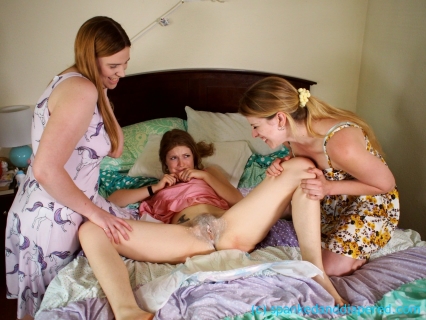 This new site focuses on the intersection of ABDL (diaper fetish) and spanking, with a variety of styles of scenes. Some scenes are forced regression, others are diaper discipline, while others are ageplay scenes. This site includes some of our more sexual scenes from time to time, too, including some very intimate diaper sex scenes between me (
Alex
) and my real life partner,
Adriana Evans
.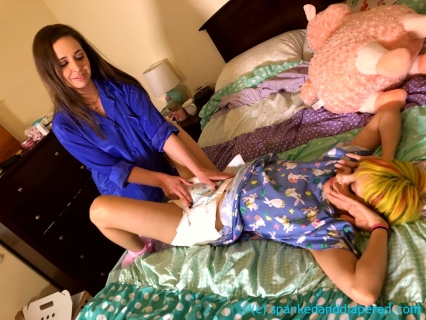 We've been lucky to shoot with a variety of performers for this site, including ABDL community superstars like Adriana.
Ashley Belle
(who you will recognize from Northern) is a lifestyle ABDL who has only shot scenes for us. Popular spanking scene models like
Dorothy Burnett
and
Maddy Marks
who, if you visit Northern, you will know and love, did their first explorations into this kind of play with us.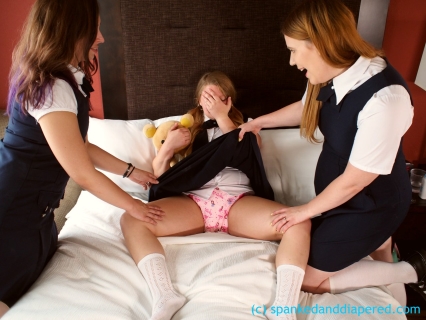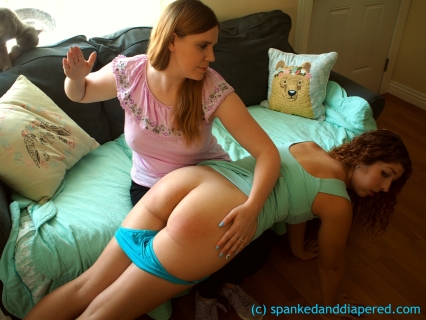 As always, diversity is important to us, so you'll see lots of models of color, models with different body shapes and sizes, trans and non-binary models, and models from a wide range or backgrounds on our new site.
We feature both
M/F
and
F/F
scenes, with lots of traditional parental discipline as well as peer-to-peer type scenes. And of course, there are plenty of
schoolgirls
,
cheerleaders
, and
other uniforms
that you know and love from Northern Spanking.
We urge you to go check it out. While there are other excellent ABDL sites, and many of those include spanking in their repertoire, this is the first membership site dedicated to showcasing spanking and diapers in every scene.
The new
Spanked and Diapered
is easy to use! You can sign up via a different payment processor than Northern Spanking uses, but we guarantee that it is equally easy and safe to use. The site features much of the new functionality that came to Northern Spanking during the redesign, too: you can stream or download all scenes, including on mobile. You can search Tags, save Favorites, add scenes to a list to watch later and more.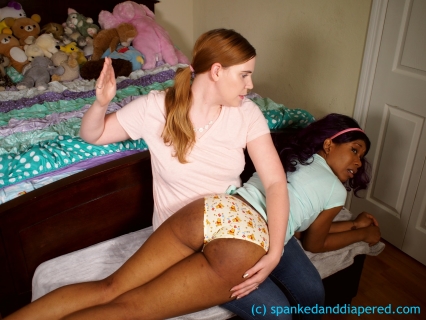 Spanked and Diapered
will be taking on the same update schedule as Northern Spanking, too, so you can expect lots of new content on a regular basis. The site has launched with all the films that were uploaded to clips4sale available on it, and will have new films added each week. If there are even a couple of our videos that you were interested in seeing, or if you'd like to be able to stream these videos on your mobile devices, it's a great deal, and unlike most ABDL sites, we offer a single month, non-rebilling option, if you
This project has been something that I wanted to do ever since I first started exploring ABDL play, and seeing it come to fruition is so exciting. The Northern Spanking family of sites is continuing to grow: you can watch for even more new things from us in the coming year. Please join, share posts on social media, and show your support. Thank you so much!
CHECK OUT Spanked & Diapered HERE
JOIN Spanked & Diapered HERE