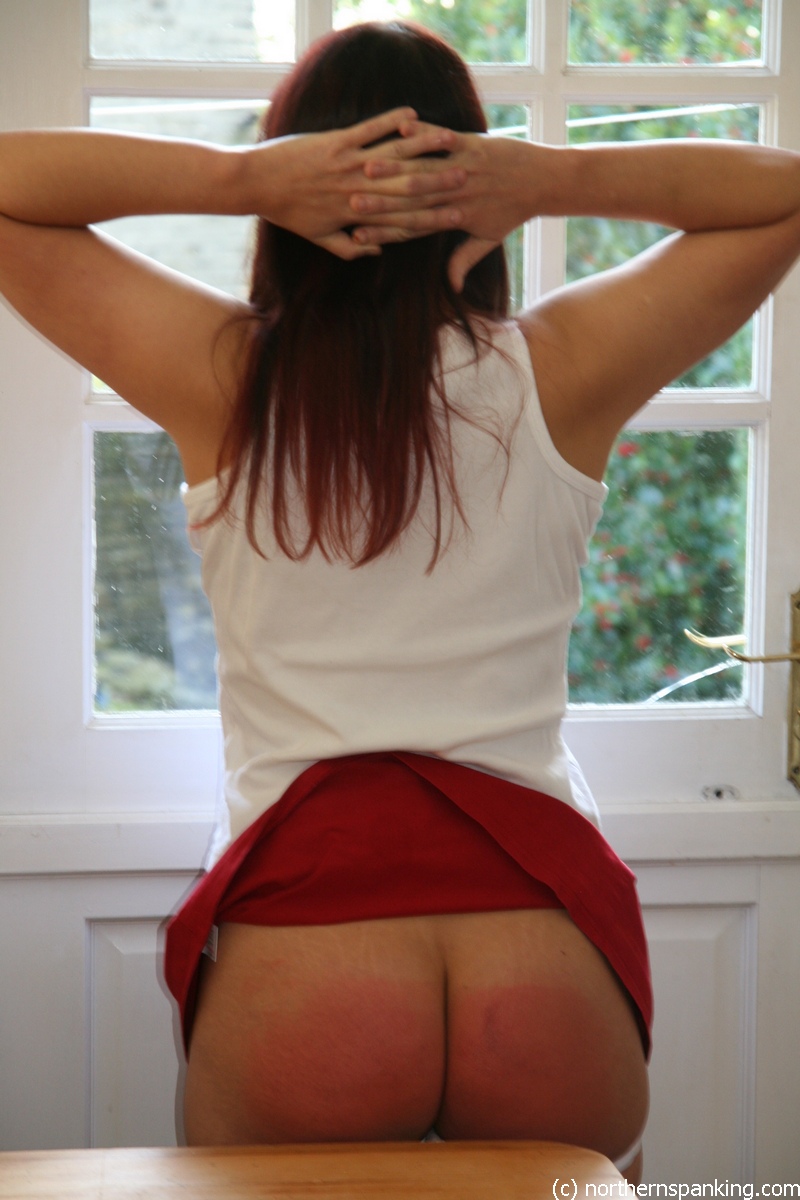 History/Heritage
Online since 1999, as Northern Spanking since 2003, we are one of the longest continuously operating providers of spanking and corporal punishment films and imagery on the web. In 2003 we were based in Glasgow, Scotland and the name kind of made sense! With re-locations to the English south coast and then to Los Angeles, we still reason that we are north of somewhere!
About Us
Northern Spanking is owned and operated by Paul Kennedy and Alex Reynolds from our base in Los Angeles, California.
New Site Features
With our new and unique-among-our-peers "My Favourites" feature, you can create your own online library of personal favourite scenes, both films and photo galleries, for instant one-click retrieval from the Home page. *
We worked hard in our redesign to ensure our huge archive was properly indexed and easily searchable. With our tag-based system you can easily locate EXACTLY the type of scene, performer, setting and nature of punishment that you are looking for. All available at your fingertips with "Keyword Search".
Another new feature is "Recently Viewed", whereby upon your return to the site you can see a compilation of all the scenes you most recently enjoyed – again with just one click from the Home page! *
* For the duration of your continuous membership.
Updates/Content
One thing that hasn't changed with the redesigned site is the originality and creativity that goes into everything we make. This philosophy remains as true now as it did back in 1999 and is the foundation that Northern Spanking stands upon. As you work your way back through our extensive archive, this will surely become obvious!
We update about three times per week, always with one new film each week with supporting high quality photos, plus additional photo updates. All photos are available in zip files for easy download. Films are offered for download in MP4, WMV and 1080HD formats, the HD films at 1920x1080 resolution and a high data rate for clarity. Films may also be streamed for viewing on mobile devices without downloading.
In the last few years we have introduced new spanking models at the rate of one per month and we see no reason why this should not continue. We are extremely fortunate that girls wishing to explore their spanking fetish online very often approach us first. We are very proud of our reputation for being a fun and safe company to work for. We treat all our performers very well and encourage their creative input to the production process, which helps with the originality and creativity that is always our aim. Over the years many of today's spanking superstars got their start with us and made their film debuts on Northern Spanking.
Blog
We now have our own blog directly attached to the site. We will be posting details of forthcoming updates, films and background on their conception and shooting, something we have not been able to do before within the site. Alex and I will also give some insight into our travels and activities within the LA fetish scene and the parties we attend throughout the US.
You can learn more about our performers and friends (often the same people!), our new recruits and about forthcoming shoots we have planned.
The Northern Spanking Blog is NOT part of the members section, it is accessible to all and is meant to be a community resource for spanko's both local and worldwide, site members and not. We will do our best to make it a vibrant and lively place; we hope that YOU will help us to do that, whether you decide to join us as a member now, or later!
All models were at least 18 years old when they were photographed. Proof held on file.