Welcome Miss Elizabeth!
Posted at 00:00 on 21 Apr 2019 by Paul Kennedy
Tags: FF, Hairbrush, Spanking OTK, Alex Reynolds, Apricot Pitts, Cherry Blossom, Lucy Lovett, Maddy Marks, Miss Elizabeth
WELCOME MISS ELIZABETH!
Due to personal circumstances we haven't really been able to keep up with the blog posts as we had originally intended, so here is the first of, hopefully, a series of posts to put that right, focussing on an awesome recent shoot here in Los Angeles.
Last week we were fortunate enough to work with a new-to-us and extremely talented Top: Miss Elizabeth.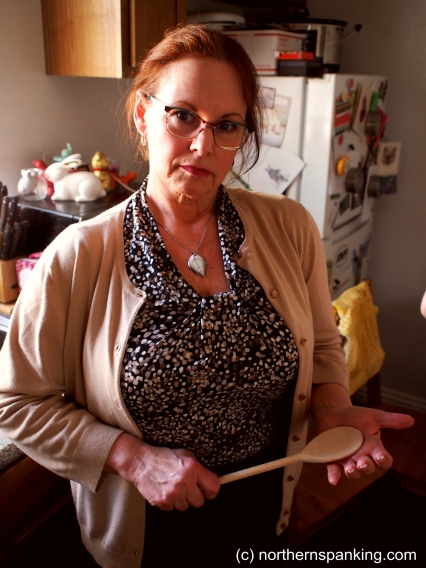 Alex and I have known Elizabeth for a couple of years, having met and talked with her at spanking parties in Texas, Chicago and Las Vegas. Her work for other sites (see below for a list) has always impressed us, so we were delighted to arrange for her to shoot with us this last week. Elizabeth seems to have a fireproof right hand; her capacity for extended hand spankings is very impressive, as six bottoms can attest! Those six bottoms all belonged to the local girls we put Elizabeth together with: Alex, of course plus Maddy Marks, Apricot Pitts, Cherry Blossom, Luci Lovett and another local but new-to-us spankee, Elori Stix (more about Elori in the next blogpost).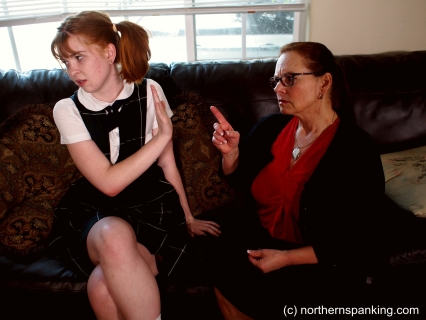 I have to confess that the "talk-to-the-hand" pose was my idea, guaranteed to infuriate any Top. You can guess what happened next to Cherry's bottom I'm sure!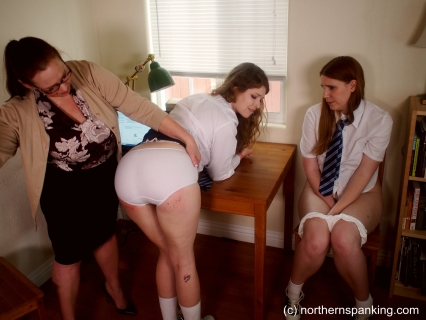 As ever, schoolgirl scenarios are a large part of our portfolio and the most popular. Here, Apricot Pitts is on the receiving end of a spanking while Alex watches, having already been punished hereself.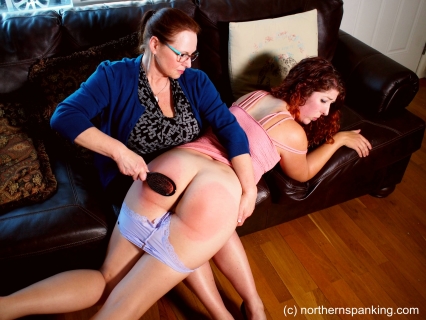 Prodigeous use of hairbrushes was made on this dayand Miss Elizabeth is very skilled in their thorough application to naughty bottoms. Here with Maddy Marks.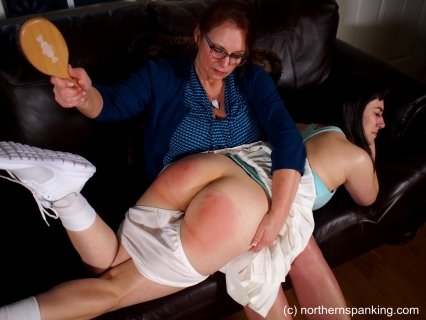 And again with new girl Elori Stix following an on-court tantrum after Elori failed to win her tennis match. I *really* wish we could find a secluded tennis court to film on!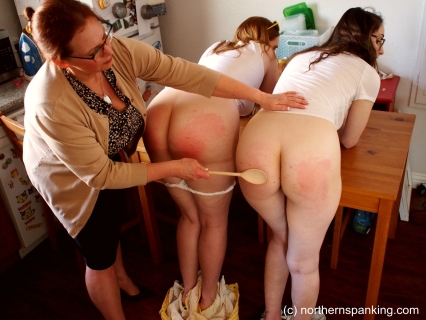 Although you can't see it in this one, both Alex and Luci Lovett at soaking wet after a water fight employing a hosepipe...on drought restriction day! Neither environmental consequence nor a possible fine were deterrent enough, perhaps a spanking with a wooden spoon will be?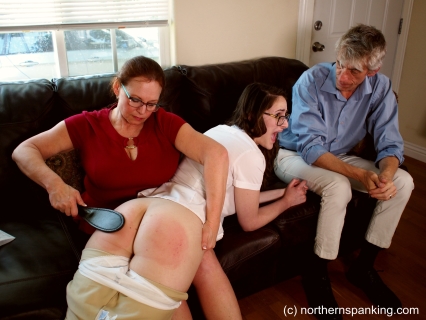 Luci Lovett's bottom looks gorgeous in her tight jodhpurs. Playing a spoilt little rich girl, Luci gets spanked by both Elizabeth and I for making a small but very expensive purchase on the credit card she is lucky enough to have. This was my only appearance on-camera for this two day shoot (hooray! I can hear from the sidelines!). Co-topping with someone as talented as Miss Elizabeth was such fun and something I must do more of.
You will have noticed so far that we've covered a number of my favourite spanking-related subjects. Schoolgirls, obviously, tennis, jodhpurs and wet clothing. I rather enjoyed this shoot!!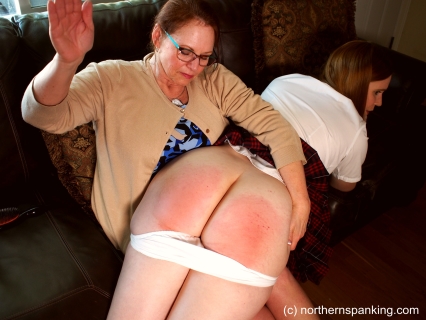 As my co-producer, as well as taking on directing and camera work, its sadly become unusual to see my lovely Alex on-camera in the submissive role, so we took the opportunity to do something about that. She's still my favourite schoolgirl and proud owner of my all-time favourite bottom!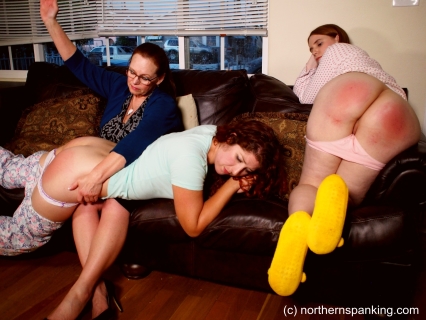 Bedtime Spankings for Alex Reynolds and Maddy Marks.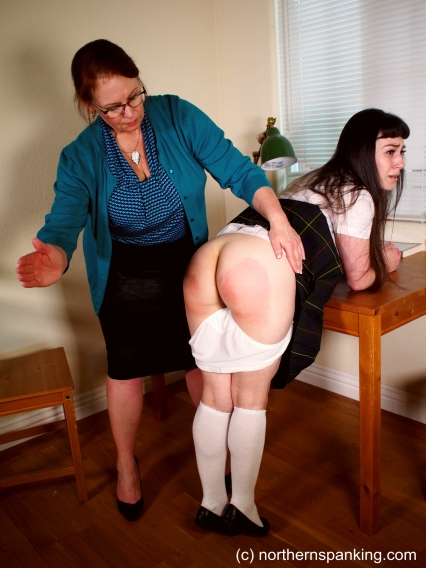 And finally here is Elori Stix looking gorgeous as a naughty schoolgirl getting a spanking from her teacher. More on Elori in the next blog post.
Miss Elizabeth's first film, "Thank You Notes" with Cherry Blossom is already live on Northern Spanking. To see this one and all her wonderful films to come, JOIN HERE!
You can follow Miss Elizabeth HERE on Twitter or check out her work elsewhere on these great sites:
and you should definitely check out Spanking House Productions, Elizabeth's own Clips4Sale store