School Girl September Part Two
Posted at 00:00 on 16 Sep 2019 by Alex Reynolds
Tags: School Uniform, School, Adriana Evans, Alex Reynolds, Christy Cutie, Cleo Divine, Sarah Gregory
September is an important time of year-- it marks the end of the summer, the start of autumn, and, most relevant to my personal interests, the start of a new school year. School and academia are intrinsic parts of my personal spanking fetish, and I know that a great many people share my desire to see misbehaving or underperforming students disciplined by strict teachers, headmasters or headmistresses, or by their disappointed parents when they get home. Of course, school uniforms are a very important part of this, and I have a great fondness for a variety of different styles, from traditional British skirts and ties, to Australian style gingham summer dresses, to American jumpers (pinafores!) and cross-ties. On Northern Spanking you'll find a plethora of all these looks, as well as the occasional Japanese style seifuku and a few other authentic school looks from around the world and throughout history.

So, what better time to celebrate this love than when everyone is packing their bags to return to class in September? We'll be celebrating it all month, with back to back schoolgirl films! These feature an all-star cast and plenty of variety. From a four-girl scene in vintage-style uniforms to an edgy punishment full of unexpected twists and turns, there's something for every taste. Scenes feature some of the most popular spankees, including Adriana Evans, Christy Cutie, Harley Havik, Cupcake SinClair, Violet October and Sarah Gregory, plus performers not frequently seen being spanked, such as English beauty Amy Cawcliffe and adult star Daizy Cooper, and of course fan favorite Dorothy Burnett, whose schoolgirl scenes can only be seen on Northern Spanking. There's a nod to our new girls too with Lola Belle in a stills-only set.
So here's a preview of the final four films upcoming in Schoolgirl September....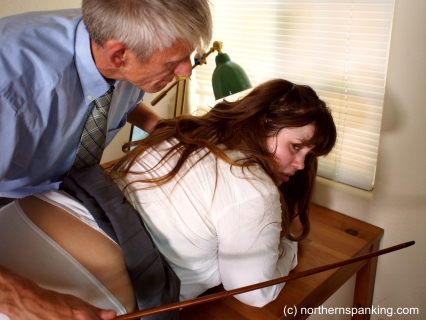 "Slut On The School Bus"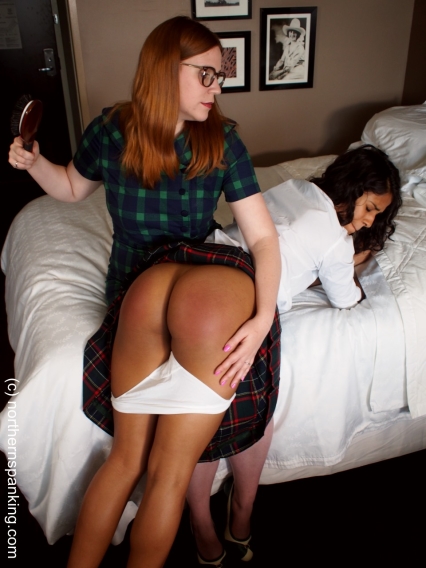 "Cleo's Bad Choice"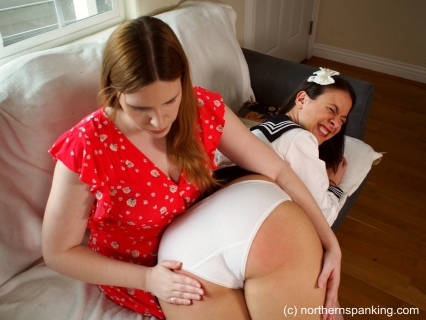 "Silly Sister's Seifuku Spanking"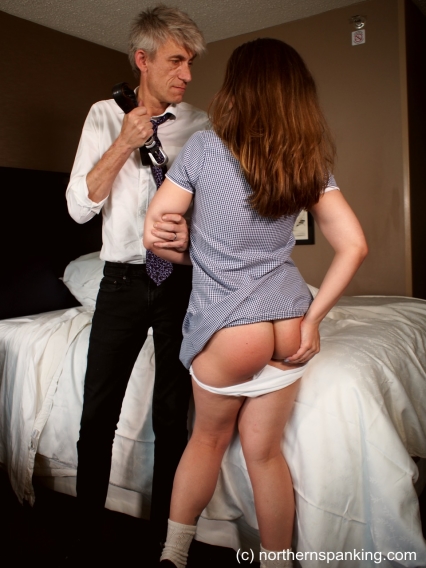 "The Artful Dodger" (Of all the Schoolgirl September films, this is my favourite. Even over the 4-girl opener "A Chance To Own Up", this horrible character was immense fun to play, with wonderful reaction from Adriana to his exploitative nastiness - PAUL)
There's never been a better time to
join Northern Spanking!
In addition to getting all these new scenes that are upcoming, you get access to an additional 250+
schoolgirl spanking videos
, with the ability to stream and/or download all videos. We're looking forward to you
joining us
for this very special month-long celebration of one of our favorite aspects of our kink!