Announcing... SPANKEDANDWEDGIED.COM - Our Brand New Site!
Posted at 23:19 on 22 May 2020 by Paul Kennedy
Tags: Cotton Panties, Lingerie, Thong, Embarrassment, Alex Reynolds, Clare Fonda, Cleo Divine, Harley Havik, Lizzy McAllister, Sydney Wolf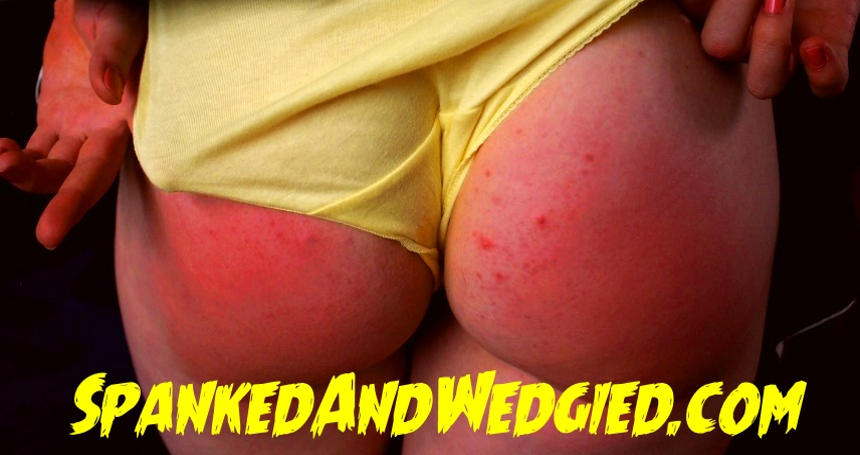 SPANKEDANDWEDGIED.COM – Our Brand New Site!
Since the launch of spankedanddiapered.com, we've been working on a number of new projects and, today, we are proud to announce the first of these to go live – spankedandwedgied.com
If you love spanking, bullying, wedgies, revenge, lost bets, humilation, added embarrassment etc., check out our brand new spanking site, exclusively featuring panty-focused punishment. Lanched as a clips4sale store initially, we may develop the project into a membership website at a later date. spankedandwedgied.com features some of the most popular spanking models working today, plus faces that are rarely seen. Our intial batch of films looks like this....
This video features Lizzy McAllister. This absolute cutie had her spanking video debut on Northern Spanking. She only filmed for a short period of time before moving on to focus on things in her vanilla life, but we are lucky to have this great big sister bullying video with her!
Bully Cleo's Wedgie Commupance
The next video features Cleo Divine, someone you surely know if you're into spanking videos, but someone you probably haven't seen getting a hard wedgie in her lacy, hot pink panties! In this video, Cleo has been being a bully, so it's time for her to get what she deserves for it.
Harley and Alex's Thong Punishment
This film features fan-favorite Harley Havik – another one of the multitudes of models who did their first video for Northern Spanking. It's a strict parental punishment film, including two sisters being forced to give each other wedgies as part of their discipline for wearing thongs! NOTE: This is the prequel to "What's Wrong With A Thong" here on Northern Spanking!
Spanking video superstar Clare Fonda plays a strict principal in this school girl wedgie spanking film. It contains the frequently requested "OTK in a chair" position" and so perfect white cotton panties, just made for a wedgie.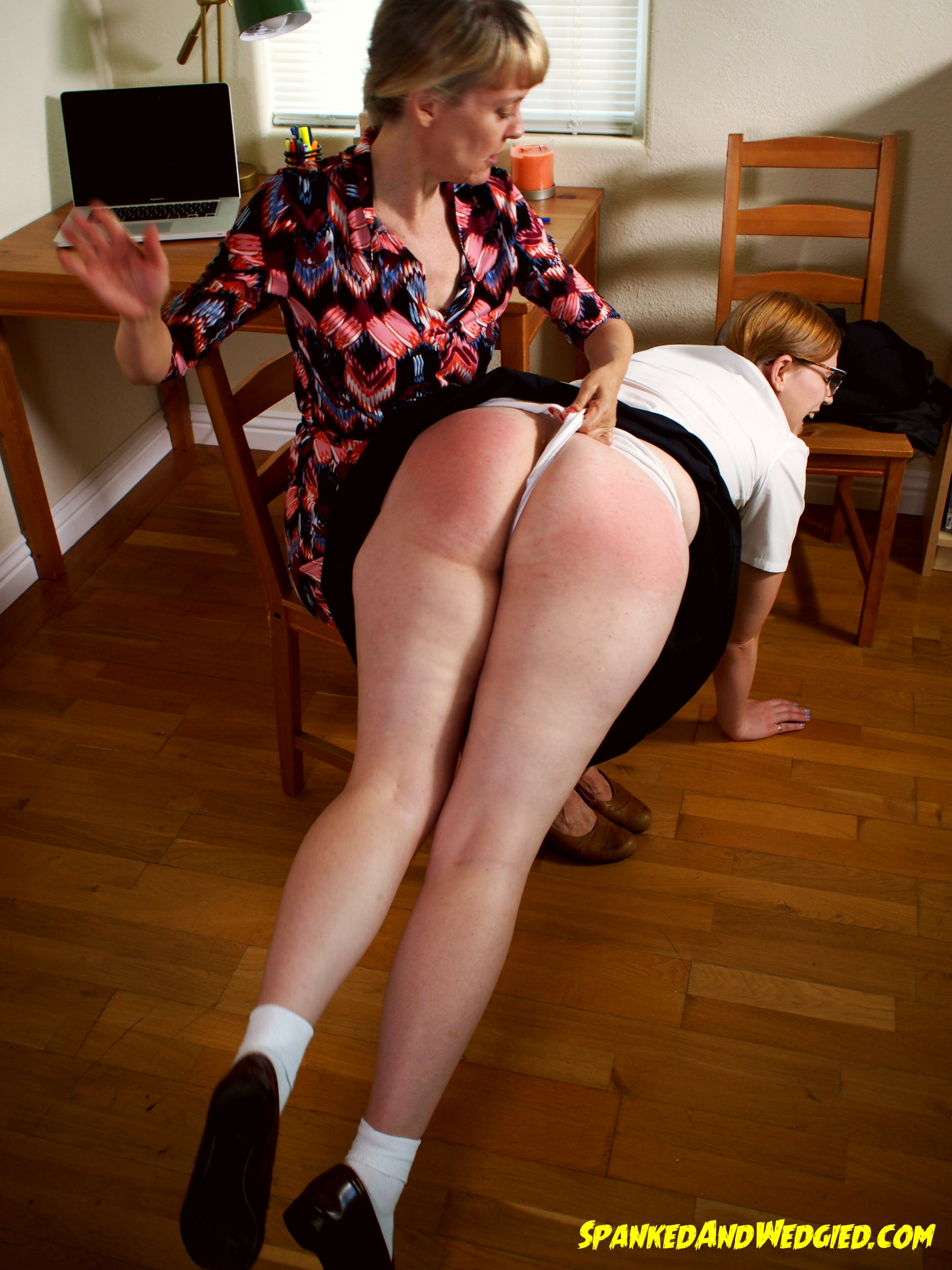 This video features another model who is not often seen, and who did her first spanking video for Northern Spanking: Sydney Wolf (Bratty Woflie). This film is more lighthearted and very sexy, as two nurses who have been friends for a long time are reunited.
There are five other films included in the initial posting on spankedandwedgied.com which you can check out if you visit the site! The site will be updated with new, never before seen content once a week, so check back often.