Photos - Hiding in the Bathroom
Added 31 Dec 2012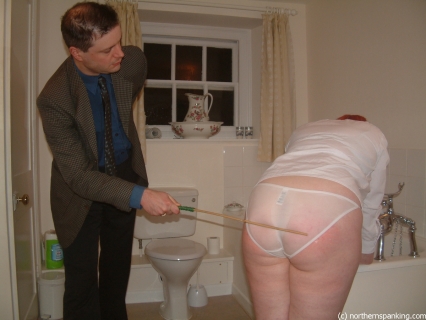 Nimue has been a very naughty girl. Having been caught bunking off PE, the PE Mistress has slippered Nimues bottom, no more than she deserves. Nimue knows from bitter experience that whenever she is punished at school, which is quite frequently, she receives a thrashing when she gets home.
Every evening after school, Nimues bottom is inspected for signs of punishment inflicted upon it that day. Should there be any redness or swelling of her buttocks and Nimue gets caned and caned hard.
Quite why she thinks that hiding in the bathroom will allow her to escape the embarrassing inspection and its painful aftermath is unclear. Perhaps this is why she is so frequently in trouble? Whatever, the bathroom was a seriously bad idea as tonight's caning ends up applied to her already tender bottom but in soaking wet knickers.