Photos - An Afternoon At The Museum 2/2
Added 9 Aug 2010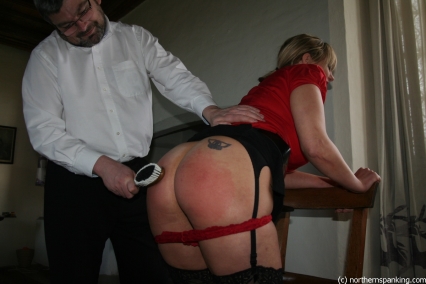 Jadie was not cut out to be a museum guide. All ths old, dusty stuff is just boring! Not dusty and boring however is the Curator, Mr Lewis, who is the main reason Jadie is still sat on her hard wooden chair in this old relic of a house that should be knocked down for a car park! Still, flirting with Mr Lewis should keep her sane.
Mr Lewis however is very intersted in dusty old stuff, as well as pretty Jadie! Which is why he has let her sit there for days on end, reading her book and not talking to the, admittedly few, visitors.
Aware of her attentions, Mr Lewis has the perfect solution for punishing the lazy, inattentive girl. Plus he gets his hands on her lovely bottom! Has she worn that underwear deliberately, he wonders...