Photos - Wrong Arm Of The Law
Added 11 Sep 2009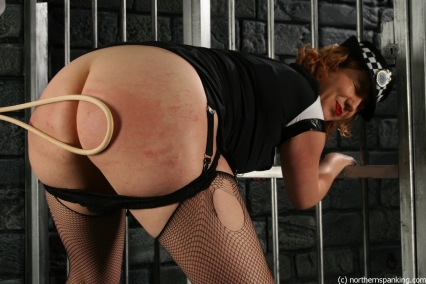 WPC Montana has nicked Sidestep Steve one too many times, on yet another petty charge he will side step while he builds his criminal empire by far more nefarious means than Miss Woodentop could possibly imagine! The Desk Sergeant has had enough too and, happening to frequent the same boozer as Sidestep Steve, hatches a plan for revenge...
Somehow roles are reversed. Cell keys are also reversed and some equipment from the criminal property store finds its way to Steve. What follows is as horrifically embarrassing for Zoe as it is satisfying for Steve, not to mention his mate the Desk Sergeant!
This was my first attempt at proper studio photography, with grateful thanks to the brilliant Hywel Phillips and Amelia Jane Rutherford. I am pretty pleased with the results, hope you are too!