Photos - Not Finished With You Yet, Young Lady
Added 2 Sep 2009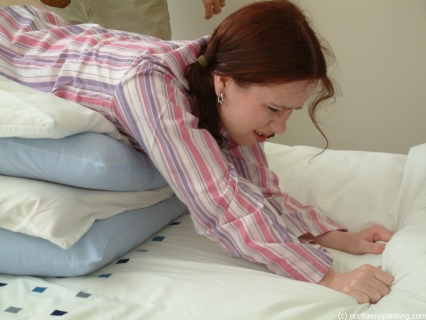 Some of you may remember that, not so long ago, I had no option but to give young Kali a very sore smacked bottom. I had hoped that was the end of the matter when I sent her, well-smacked, to bed without supper.
During the course of the evening I received, by means of the telephone, further disturbing news of Kali's misbehaviour in the village. It was necessary therefore and, with some regret, to visit Kali in her room and administer another smacked bottom and a firm dose of the strap to her pyjama clad behind. Some minor cheek during the punishment forced me to bare Kali's now no doubt extremely sore bottom, for the rest of her punishment.
I have the feeling Kali will be sleeping on her tummy tonight.