Photos - New Balls Please!
Added 9 May 2007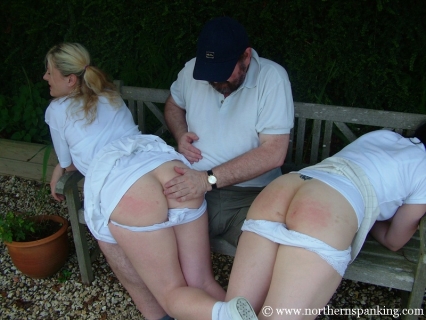 Dublin & Zena are playing tennis, rather badly in John's garden which they have invaded. John is not entirely content in the role of Grumpire assigned to him by the girls & it only takes a couple of direct hits upon his cranium before he's throughly out of sorts and when that happens, girls get spanked!
Side-by-side, one over each knee, Zena & Dublin have their little tennis skirts lifted and John's heavy hands rain smacks down upon their tightly knickered bottoms.