Photos - Introducing Ondrea Lee 1/2
Added 8 Aug 2019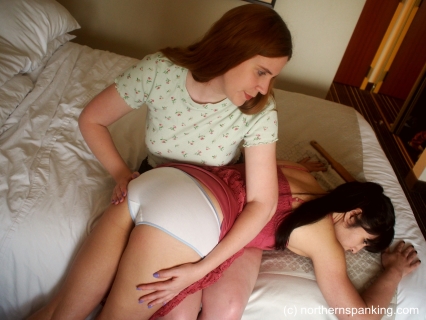 Today, we have another brand new spanking model making her first appearance on a spanking site - our 11th this year, and our second this month! Meet Ondrea Lee! We were thrilled to work with this cutie pie, and couldn't wait to introduce you all to her.
We'll have a film with her for you soon, but for now, let's take a look as she ends up over her friend's lap for a spanking. Sometimes, between two friends, one has to take charge. Lifting Ondrea's little dress and pulling down her panties isn't enough - Alex makes Ondrea kneel up in an exposed position to paddle her little bottom.
Welcome to Northern Spanking, Ondrea! We're glad you're here!