Photos - Introducing Suki Hana 1/2
Added 5 Mar 2019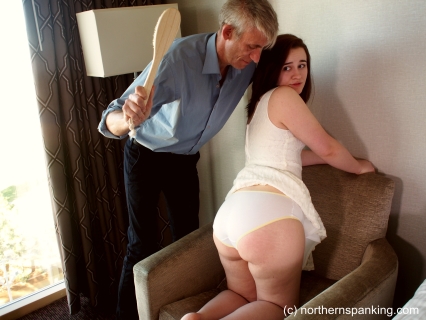 Continuing with our spring celebration, we have another new model to introduce you to. Meet Suki Hana. Alex first met Suki online nearly a year ago. The two followed each other on instagram and chatted a little bit. Suki had never done any kind of shoot before, but was interested in shooting for our sites, although she was a bit shy-- although Suki has a long and deeply held interest in the kind of things we were shooting, she had had few chances to explore this type of play with other people.
Alex met with Suki last summer and the two chatted and got to know each other. We had intended to get to shoot sometime sooner than we did, but because we don't live in the same city, it took a little while to make it happen. We were thrilled with the way that the shoot went when we finally were able to get together! Suki is just so adorable, and her genuine nervousness came across perfectly on film.
Take a peek at these beautiful photos of this lovely new model in a *very* short dress. It hardly covers her perfect bottom. I'm sure you have no idea what would be in store for a young lady who dressed that way, now do you? Surprising no one, Suki is made to kneel up on a chair and stick her bottom out for a spanking, followed by a dose of the bathbrush.
Stay tuned for more content from Suki coming soon! We're so thrilled that we were able to be the first company to shoot with her, and that she had a good experience exploring with us. And remember, there's still one more new model for you to meet this month!