Photos - Introducing Iris Doll 1/2
Added 5 Mar 2019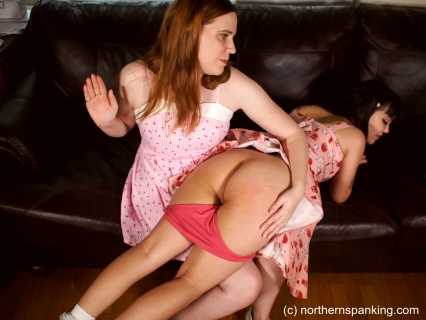 We're celebrating the start of spring by introducing one new model to the site per week this month. Last week we introduced you to cutie pie Lola Belle. Today, it's time to meet Iris Doll. Shy and sweet Iris is real life best friends with Sunny Days, who we premiered last month. The two girls came to do their first spanking site shoot with us together. The two girls were both absolutely adorable, and we loved working with them. You'll be seeing more of Iris here soon!
Iris really does look like a living doll, especially in this photoset, where you see her dressed in a delicate little dress and some lacy socks. She goes across Alex's lap for a spanking, first on her panties, then on her bare bottom...and with a stinging slipper, as well.
We're so thrilled that Iris chose us to be the first site that she shot for! This was Iris' first video shoot of any kind, and we're so happy that she had a good experience. She'll be back again soon!
Stay tuned to meet another new model next week!