Photos - Introducing Sunny Days 1/2
Added 27 Feb 2019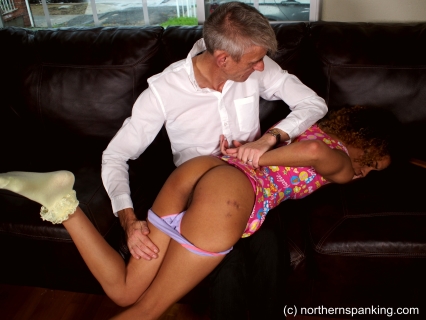 We're so excited to once again be introducing you to a fantastic new performer. Meet Sunny Days: this absolute cutie pie did her first shoot for a spanking site with us early this month, and we're so happy she chose us. Not only that, but she recommended her friend Iris Doll to us and we were able to shoot both girls together. You'll be meeting Iris soon!
Check out Sunny's introductory photoset to see just how cute this girl is. Dresses in an adorable Barbie doll themed dress and lacy socks, Sunny gets spanked and paddled by Paul, first over her panties, then on her perfect bare bottom.
Stay tuned for Sunny's first film soon!