Photos - Introducing Lulu Sparkle 1/2
Added 22 Jan 2019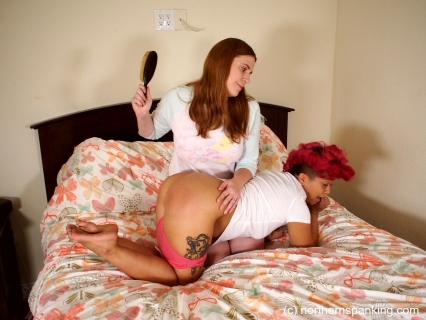 We have another brand new spanking performer to introduce you to today! Meet the adorable Lulu Sparkle! Petite and sweet Lulu is easily recognized by her brightly colored hair and her infectious smile. She's a truly kinky girl, too, and her passion comes through in her work, as you will see! We were so excited to get to be the first spanking site to shoot with this beauty.
To introduce her to all of you, we have a special photoset today. Watch as Lulu, dressed in a t-shirt and panties, gets spanked with hand and hairbrush by Alex Reynolds and let your imagination start flowing. We'll be sharing an exciting video with you before too long!
Welcome to Northern Spanking, Lulu! We're so glad to have you!