Photos - Introducing Cece Lechay 2/2
Added 28 Nov 2018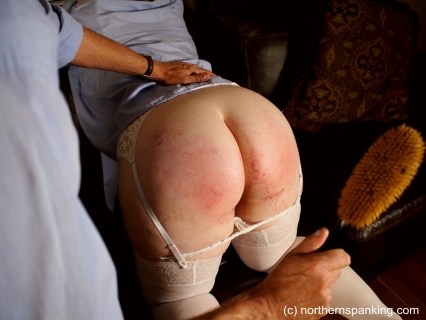 Every month, we bring you a new face to Northern Spanking. This time, we're pleased to once again be welcoming another brand new spanking model who has never appeared on a spanking site before: Cece Lechey (pronounced Le-shay). Sweet Cece has a look that we're weak for: gorgeous curves, a mischievous smile, a little bit bookish with her glasses... cute and sexy at the same time.
We're introducing her today in an outfit that plays into that well. She's dressed in stockings, panties and an open men's shirt (one of our favorite looks). You can tell that young Cece doesn't hate spanking as she smiles through the swats!
Look for Cece's first video coming soon! We're proud to be the site where your favorite spanking models get their start.