Photos - Introducing Bri Crawford
Added 28 Sep 2018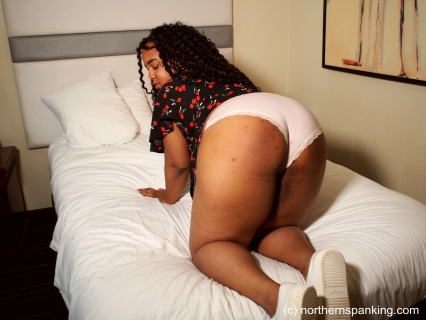 We're once again very excited to introduce to you another brand new spanking model! Bri Crawford is a very close friend of ours, and we were overjoyed to find out that she wanted to come shoot for us! Bri is not just beautiful and adorable, but also someone who truly loves spanking and discipline. Her first film is coming soon, but today, let's take a look at Bri's perfect, spankable bottom and her unforgettable pout as she teases us with a taste of what we'll be seeing from this cutiepie in future.
In addition to being a fledgling model, Bri is one of the organizers of Cheeky Philly: a spanking party based in Philadelphia (USA) which is our absolute favorite spanking event. We can't recommend this party enough! If you're on or visiting the East Coast, be sure to follow @cheekyphilly on twitter for updates on their upcoming events. She also writes a blog which you should check out:
redbottomedharlot.tumblr.com
We're so excited to be introducing you all to Bri. She's very special to us, and we know you'll feel the same way about her.