Photos - Introducing Kitty Catherine 1/2
Added 11 Apr 2018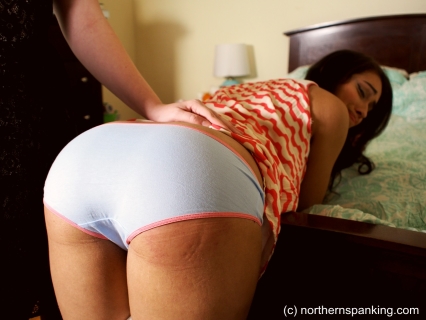 Kitty Catherine makes her debut with us today! Kitty was a delight to work with and you will certainly be seeing much more of her.
Sent to her room to await punishment, Kitty's eyes are transfixed on the innocent-looking object that Miss Reynolds will shortly use to hurt her bottom. To REALLY hurt her bottom. Kitty hates to be punished in this way but, more than that, she hates to deserve to have her bottom smacked, because it means she's let Miss Reynolds down.
Should she prepare herself? Pull her thin white leggings down ready? She's not been told to, so she waits, her tummy fluttering, for the spanking to come.