Photos - Introducing Kassia Black 2/2
Added 14 Jul 2017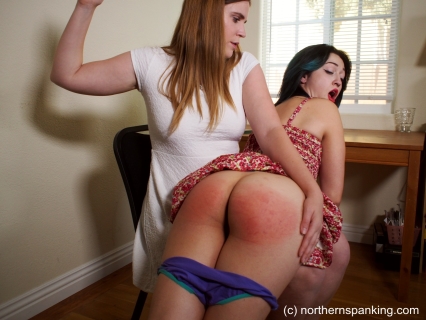 Please give a warm welcome to Kassia Black, the latest addition to our stable of brand-new, first-time spankees. Yes, this was Kassias first ever on-screen spanking performance and we are very proud that Kassia chose Northern Spanking to be her first!
In keeping with our usual practice, this debut photoset will be followed very shortly by the first film to feature Kassia.
Here we see Kassia earning herself a smacked bottom for disturbing Miss Reynolds lunch break!