Photos - Introducing Kelley May 1/3
Added 14 Jul 2017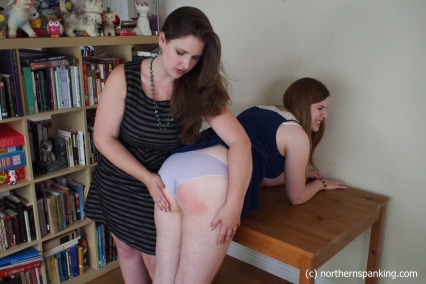 Today, we're happy to introduce a new model to the site: the second one this month! You will certainly recognize her, but you will not have seen her in a new video in a long time. It is of course (Princess) Kelley May!
Kelley has been hugely popular in the spanking scene for a long time. She is well known for her blog and video blogs, and made a big splash when she began making spanking films for her own store: Spanking Princess Kelley Productions. Kelleys films were veryy well received, however personal choices lead her to decide to retire from modelling and, although she stayed very active in the spanking scene, she stopped appearing on camera for several years… until now!
We were delighted when Kelley told us that she was ready to be back in front of the camera. She has decided to only appear as a Top and to restrict her submission to her personal life, but what an excellent Top she has become! We feel very lucky that she decided to make her return to modelling with us, and she did a wonderful job, as you will see in forthcoming films.
Now, it's time to refresh your memory about Kelleys stunning curves, beautiful face and always perfect brunette hair. And to take careful note of what a commanding presence she has as the one dishing out spankings. To do that, we will take a look at Kelley and Alex, in a scene not unlike what often happens between these two in real life!
Alex picked up her dry cleaning and proceeded to leave it out where her cats instantly covered it in fur. When she told her friend, Kelley, about her mistake, Kelley decided that Alex needed to be spanked for this. Being such a good and caring friend, she volunteered to do it herself, bending Alex over the table to spank her, then making her undress to her bra and panties to continue the punishment with a mean little wooden paddle!