Photos - Introducing Adriana Evans 2/3
Added 29 Sep 2015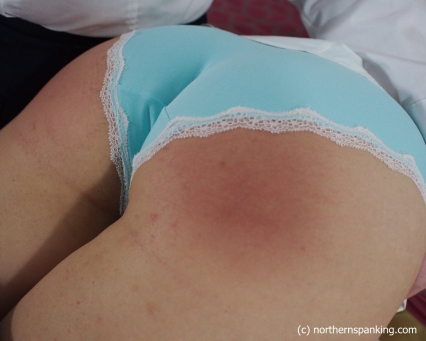 Time to introduce another girl to the site! This time its Adriana Evans who, while new to Northern Spanking, is a seasoned spankee that you might already be familiar with. If not, you are in for a treat! Adriana is gorgeous, talented and we loved working with her.
Today, Adriana is Alex Reynolds assistant: she travels with her for business, making sure that all her arrangements are made and everything is accounted for. But Adrianna has a special, additional duty: she allows her high powered boss a little bit of stress relief between meetings, in the form of letting Alex spank and punish her perfect bottom. Adriana submits to a hard spanking with the hand and then a punishment with the riding crop but is it really such a sacrifice for her? Perhaps they are both feeling a bit relieved by the situation?
Look for films featuring Adriana as both bottom and Top coming soon!