Photos - Interview Technique: Lesson Two
Added 1 Nov 2014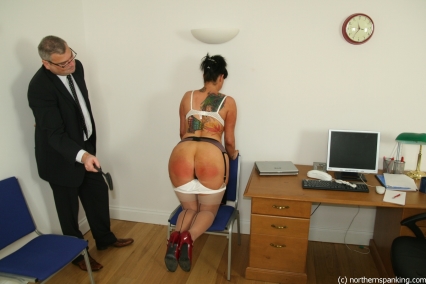 Here we watch two aspiring models attempting to convince a renowned internet fetish content facilitator to use his connections to find them work.
And now it is Sasha's turn. A different approach here. The sexy undies are still there, indeed there is the sophistication of proper sheer black stockings, properly suspended, accompanied by the spankers favourite: soft, white cotton panties. All concealed however beneath a smart black dress.
Safe to say that Sascha too is hired!