Photos - Archive: Introducing Kami Robertson
Added 3 Sep 2019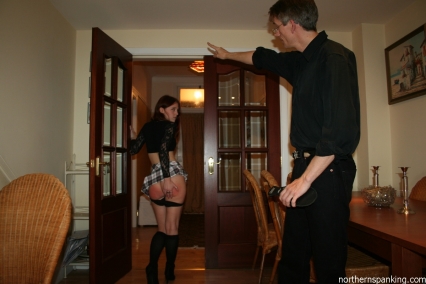 This was Kami's first ever appearance back in 2007 when she was just 18! Its return here is at the specific request of a Member. When we revamped the site last year, much of the very old content, particularly photo-only updates was archived. If you have a film or photo-set that you particularly loved that has been archived, let me know and, if I can find it and it fits the technical requirements of the new site design, I will reinstate it for you!
These archive updates I anticipate being very rare occurrences. They are not part of our regular planned updates, but in addition to them as bonus content.
I hope you enjoy re-living Kami's introduction to on-screen spanking!