Photos - Introducing Angel Lee 2/3
Added 17 Nov 2017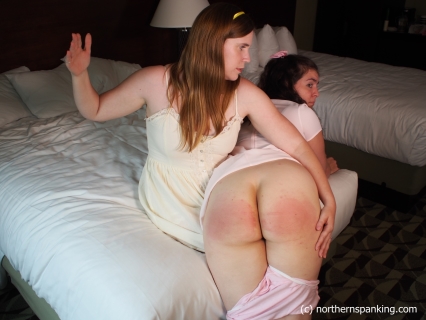 We are excited to introduce another new-to-us spanking model this month. This time, its Angel Lee. Angel is a life long lover of spanking and a close friend of ours, and we are so happy to have had the chance to make some films with this sweet and lovely girl. Her demeanor on camera is vulnerable and adorable, and you are sure to love watching her films.
Today, lets take a peek at Angel receiving a spanking from her big sister, Alex. Naughty little Angel pouts before being pulled across Alex's lap to have her perfect, round bottom smacked, first over her pink cotton knickers and then on the bare. She is repentant indeed when Alex uses a leather paddle to punish her mischievous sister.
We look forward to showing you more of Angel very soon! Stay tuned!